Tips, Tricks, and a How-To
What You'll Need:
1. Your favorite bronzer.
If this is new to you, consider your skin tone. If you hardly tan, go with shimmer in gold tones to start out with. If you tan easily, play with richer bronze tones.
2. The right brush.
If you don't want to invest in an official bronzer brush just yet, just use a wide brush with a soft, rounded top. Stay away from stiff brushes that will add way too much product at once!
Products I used for today's look.
Full details and links at the end of post!
The Steps:
For just a hint of color, all you need is three swoops!
1. Look at your face and notice where the hollows of your cheeks are.
This is the area with NO bone structure. Sometimes I make a fish face to get a better idea where the hollows of my cheek are-- the area that gets sucked in! (It works for me, but I've been accused of just doing this because I think it's funny to make fish faces at myself -- can both be true?! )
2. Circle your brush in your bronzer cake.
Don't go overboard! Just a light sweep of the brush, and tap it once on the edge of a table or the packaging. It's much better to build up makeup then to have to remove and start over.
3. Three Swoops to Shine!
Sweep along your cheekbones, starting from the top of your ear (where your cheekbone starts) and lightly brushing down at an angle toward the hollow of your cheek. Stop wayyy before you get to your mouth! Apply a light sweep along your jawline, stopping short of your chin. Finish up with a very light touch across the edges of your brow.
- SUPER IMPORTANT -
4. Take a step back and check.
This is so important in everything that has to do with makeup. When I forget to take a step back and LOOK at myself, that bronze glow can end up making me look like shiny bright penny! Remember, you want to add a very light layer, and then decide if you want more shine.
Things to Consider
A little goes a long way with most powdered bronzers!
Use a light hand, and add sheer layers a little at a time instead of piling it on at once.
If you're new to makeup or feel a little wary, steer clear of loose powders.
It's so easy to either waste product or use way too much with loose powders. They're fun though! As you grow more comfortable, give them a try!
Advanced Tips & Tricks
Body Glow...
I don't stop with my face. A light dusting across my shoulders, upper arms, and even my upper thighs gives me a sun-kissed, whole body sheen. Even if I use a glow-lotion on my arm and legs, I like amping up the shimmer with the same tone I use on my face in key spots - but again, use a light touch!
Be a Little Nosy!
With a thinner brush, dust the smallest amount on the tip of your nose for a fresh-from-the-beach look. Play with this a little - I like it for a casual look, but it takes just the right application to avoid giving yourself a shiny nose.
Try Highlighting
You can brighten your look up even more by using a shimmery white or pale cream highlighting product above the area you bronzed. Notice where the sun normally touches your cheeks and other areas of your face. Again, this can take some practice and finesse.
Pull the Whole Look Together
If you want to go beyond the natural look and make yourself into a gold-toned goddess, Milani makes absolutely stunning gold eyeshadows and liners. Use blending techniques similar to those of a smoky eye look.
Taking Your Contouring to the Next Level
If you already know how to contour, this will be no biggie. Add a light sweep along your cheekbones and jawline just above your contour color, and a light dusting along your brow. You will add depth and dimension to your flawless look!
Bronzers - Why I Adore Them
Bronzers are super flexible products to have in your makeup bag. They can either enhance your contoured look if you're going for a formal look, or they can add a soft, subtle shine to highlight without feeling too severe.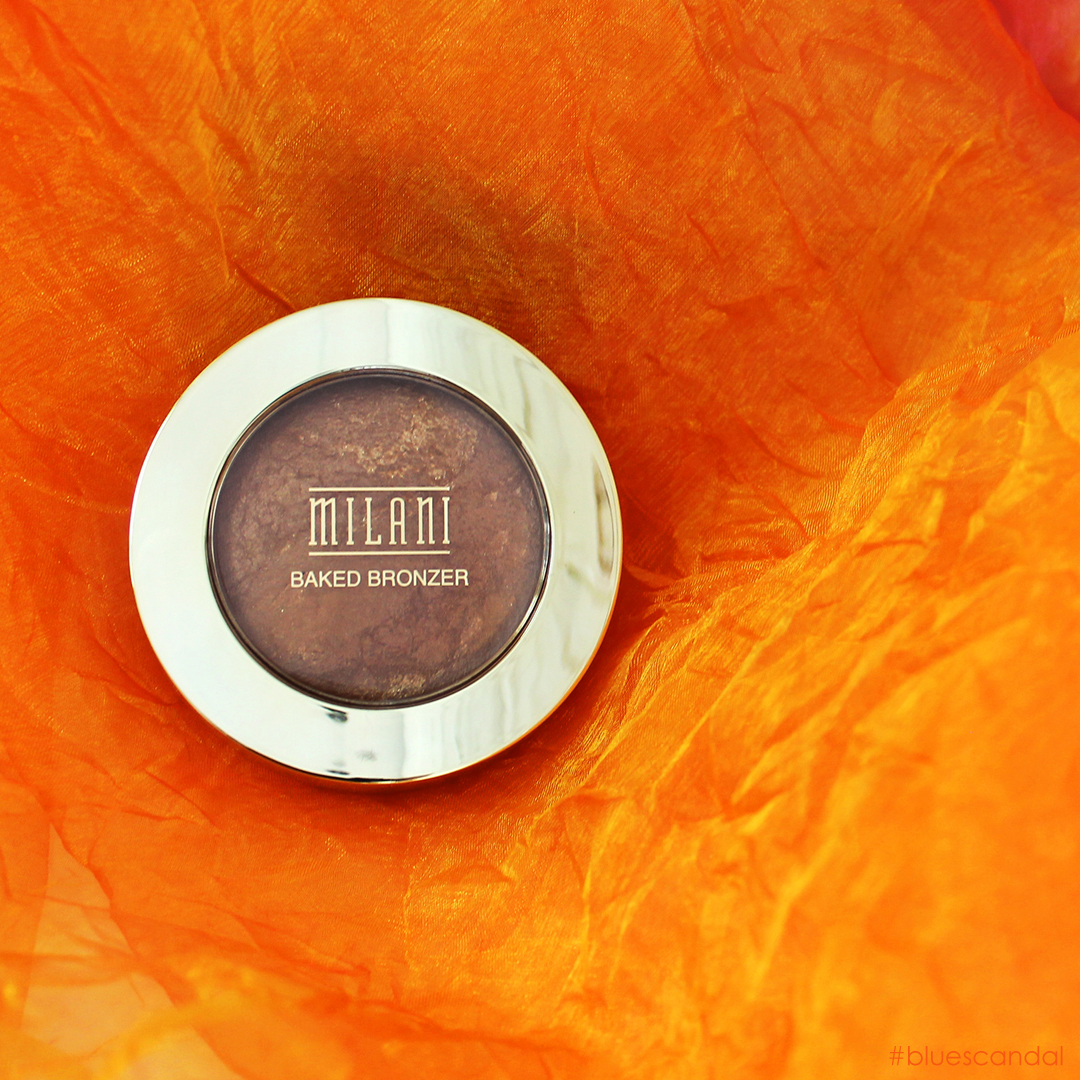 List and links to products I used today:
Eyes:
Matt Lin on mobile lid and browbone
Matt Reed on eyelid
Lips:
I hope my tips were helpful!
Do you have any tricks or tips for giving yourself gorgeous, sun-kissed skin? Let's hear them!
And as always...
Stay Scandalous!
~Diana